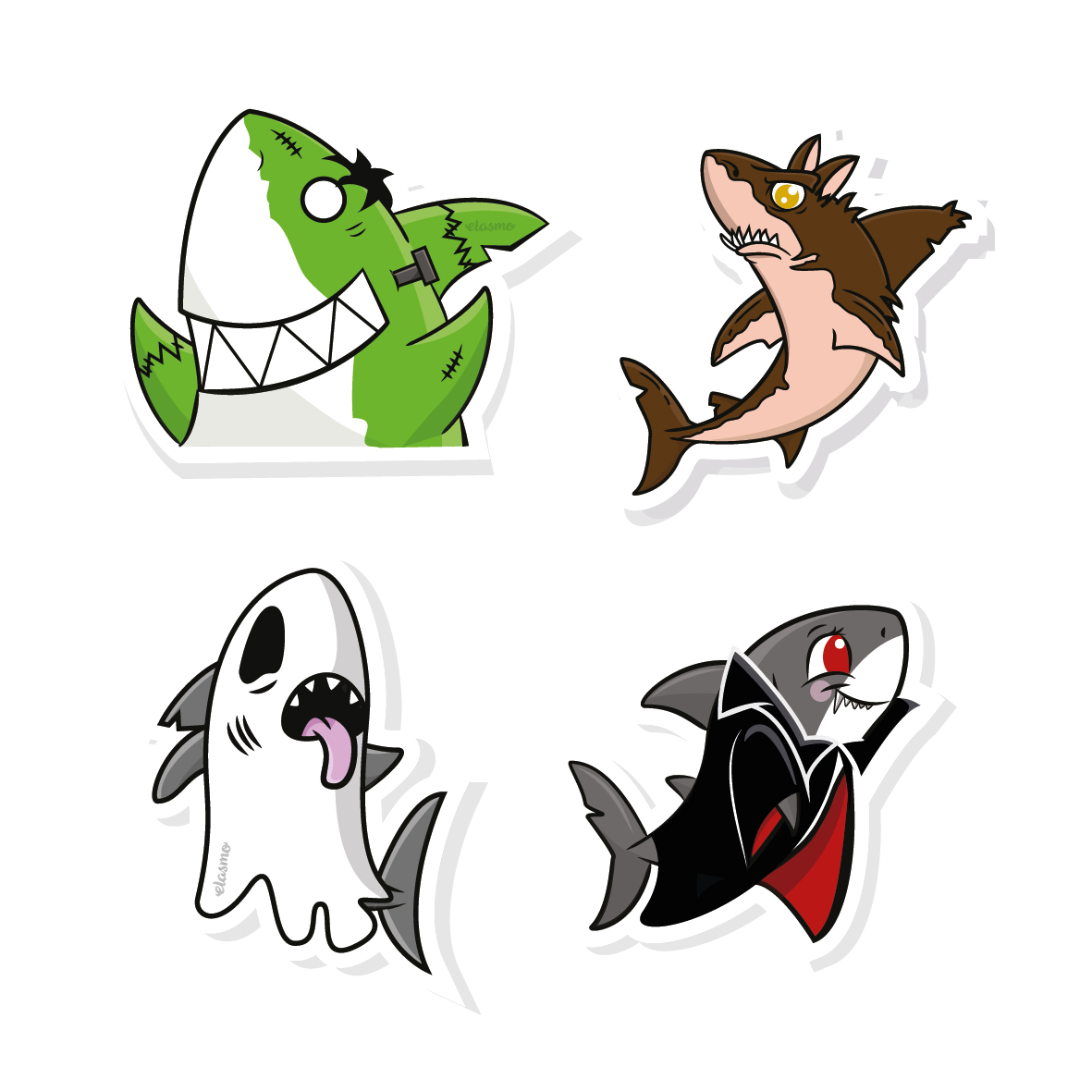 Spoooooky Sticker Set
Spooky sticker set.
Frank loves dressing up. He never in a million years thought his friends would guess he'd dress up as Frankenstein. Frank is smart.
Sticker Features and Benefits
Designed by Hollie

Stickers are Vinyl meaning they are weather proof and long lasting.

Outdoor or indoor use (will stick to anything!)

Full colour die cut

Come gift wrapped! - 100% recyclable packaging - unwrapping feels like christmas

Perfect gift for any ocean lover

Provoke positive emotional responses

Price includes postage (within Australia) additional $0.50 for international shipping
Copyright- Personal use ONLY
Protected under the Copyright Act 1968 - not to be copied, resold or duplicated.
© elasmo holding pty ltd
sale